SWAN (Simulating WAves Nearshore) is a state-of-the-art third-generation wave model which computes random, short-crested wind-generated waves in coastal regions and inland waters. It is fully spectral in frequencies and directions. It is continuously being developed by Delft University of Technology, The Netherlands.
SWAN accounts for the following physical processes:
Wave generation by wind;
Shoaling and refraction due to currents and depth;
Three- and four-wave non-linear interactions;
White-capping;
Bottom friction;
Depth-induced breaking;
Transmission through and reflection from obstacles;
Diffraction.
SWAN computations can be made on a regular, curvi-linear or unstructured grid in a cartesian or spherical co-ordinate system. The use of an unstructured grid allows for a large resolution in the area of interest while remaining the total number of elements limited.
SWAN provides among others the following output:
One- and two-dimensional wave spectra in any number of locations;
Spatial distribution of a large number of parameters, like the significant wave height, various wave periods, wave direction, directional spreading, wave forces, near bed orbital velocities.
Besides using SWAN stand alone in e.g. wave hindcast or prediction studies, Svašek Hydraulics has coupled SWAN to the hydromorphodynamic model suite FINEL to calculate wave-driven currents and suspension of sediment by waves and the feedback of morphological changes in bed levels on the wave conditions.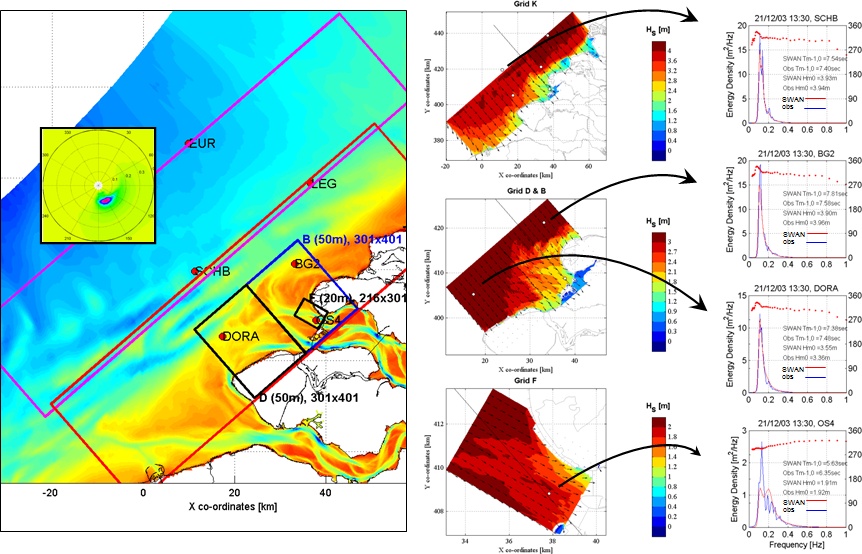 DEVELOPER
Delft University of Technology
MAIN FEATURES
wave generation by wind
shoaling
refraction
white capping
bottom friction
depth-induced breaking
fully spectral
MORE INFORMATION
http://www.swan.tudelft.nl/