Blue Delta water quality study
After completion of the flood safety program "Delta Works", the Volkerak-Zoom estuary has been closed from sea and has become a fresh-water basin. The deficient exchange between several compartments of the system has become a problem in case of the poor water quality. Svašek Hydraulics has been asked by RWS, RIKZ (Dutch government) to perform a study to investigate the possibilities to recover estuarial gradients and tidal movement in the region.
A ZWENDL 1D model is build for this project of the whole Dutch Southern Delta, including 447 sections and about 70 sluices and barriers.
With the model calculations are performed for low, high and extreme discharges. Also different tidal conditions have been investigated. For every scenario the impact on the water quality has been investigated and reported.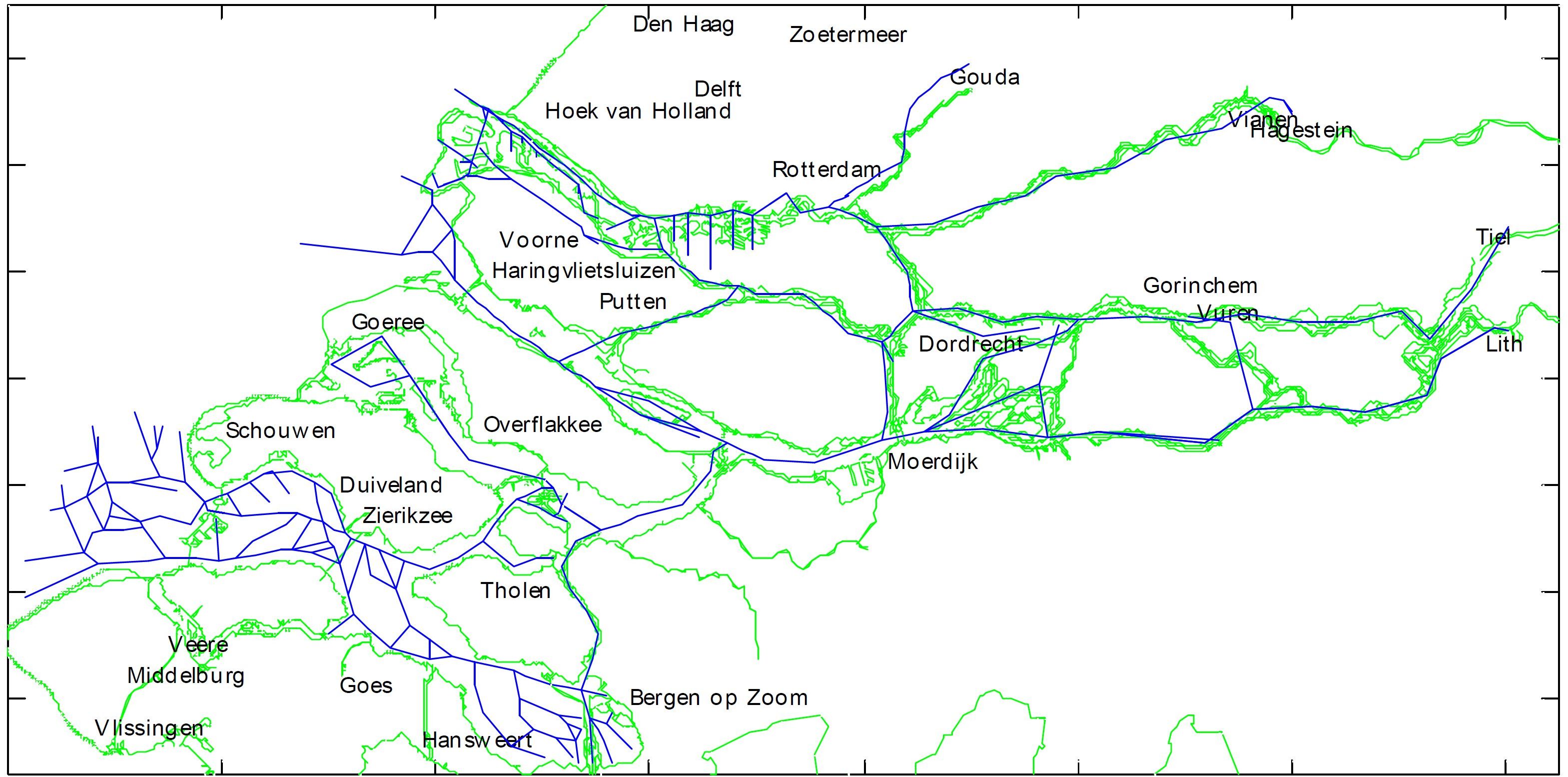 CLIENT
National Institute for Coastal and Marine Management (RIKZ), the Netherlands
LOCATION
Eastern Scheldt, Volkerak-Zoom estuary
DATE
2001
SERVICES
Hydraulic modelling (ZWENDL)