PhD dissertation Max Radermacher
Max Radermacher (employee at Svašek Hydraulics) successfully defended his PhD thesis on Friday June 15th.
For his PhD-thesis 'Impact of sand nourishments on hydrodynamics and swimmer safety' Max has performed an in-depth analysis of safety for swimmers around the Sand Engine. Pumping huge volumes of sand onto the coastline, like the Sand Engine, has effects on currents, waves and swim safety. Max has compiled the first analysis of this problem to allow targeted measures (such as extra coastguards) to be taken where necessary.
A press release from the TU Delft can be found here .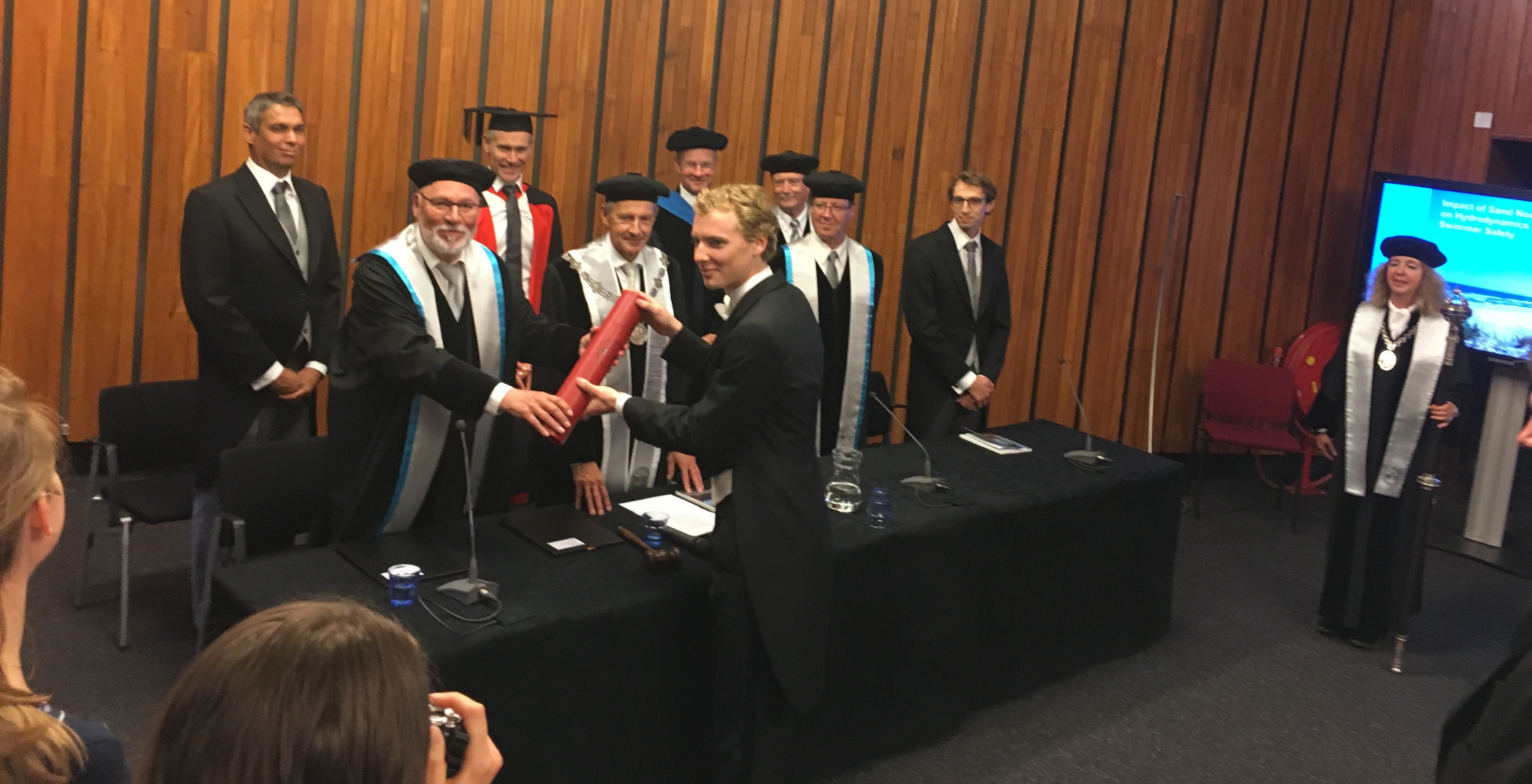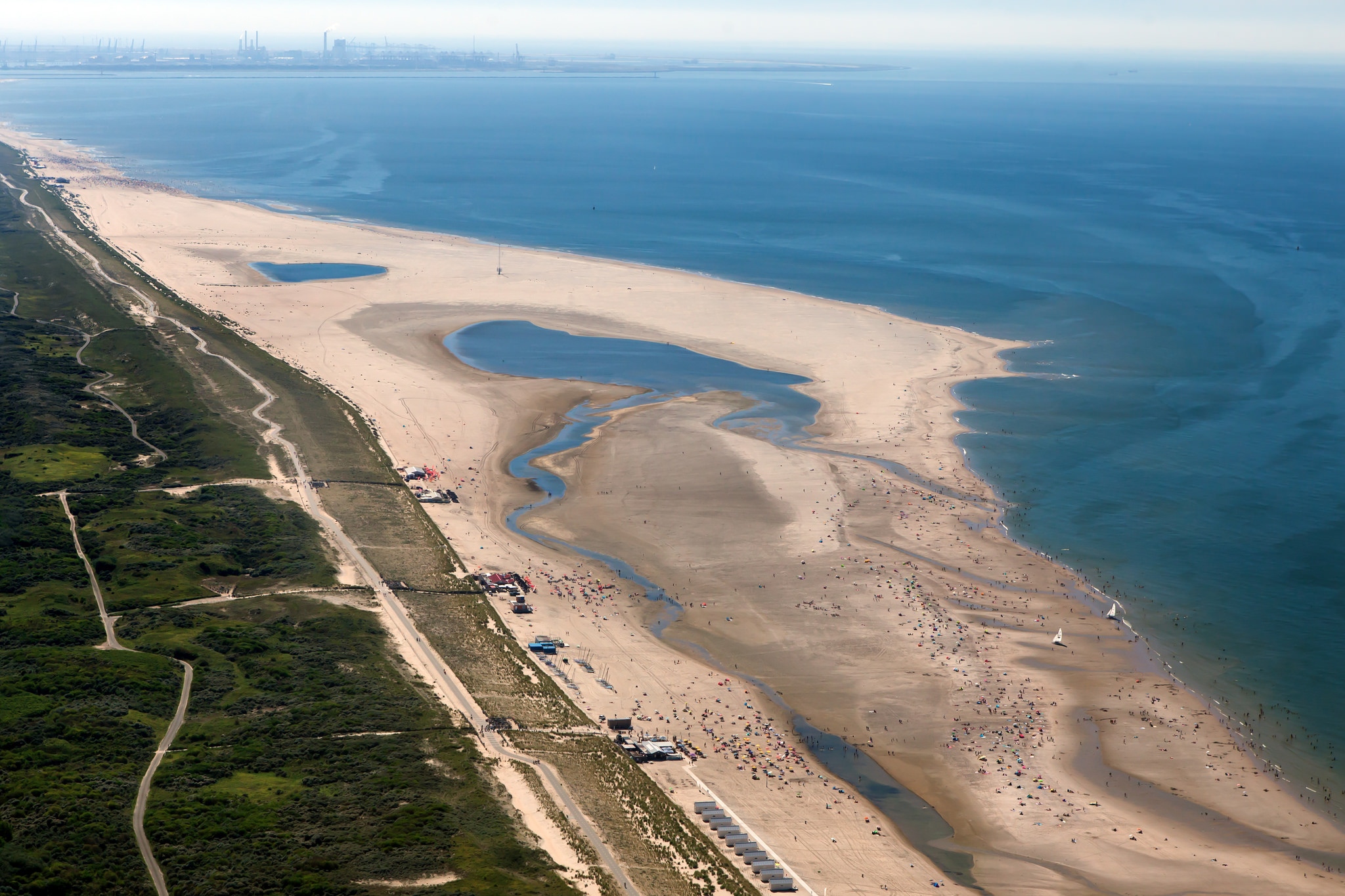 Photo: Rijkswaterstaat/Jurriaan Brobbel