Bram Bliek (1955) is the General Manager at Svašek Hydraulics since 1984. He joined the company in 1977 upon completion of his MSc work at Delft University of Technology. At Svašek Hydraulics he was intensively trained and skilled by Honzo Svašek. This resulted in his assignment as a Deputy Director in 1983, and as the General Manager in 1984. Since 2003 he also holds the position of Chairman.
Thanks to his education and training and a broad experience on many projects in many countries in more than 45 years, Bram Bliek has become a recognised expert in coastal engineering and hydraulic modelling. His expertise is based on a sound and practical understanding of the physical processes in surface waters and includes themes like tidal and river currents, wind wave and swell characteristics, seabed morphology, hydraulic structures and their environmental impacts, and the interactions between all of this.
Bas van Leeuwen (1981) is Deputy Director since October 2020. He joined Svašek Hydraulics in 2008 after graduating with honors from the Master Civil Engineering and Management at the University of Twente. Over the past 12 years, he has successfully lead projects in the fields of river engineering, coastal and estuary morphology, and forecasting. He will apply this broad knowledge and experience within his new position.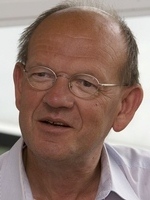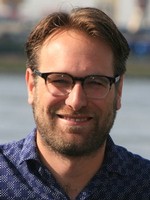 Bas van Leeuwen
Deputy director